Basketball legend Kobe Bryant dies on Jan. 26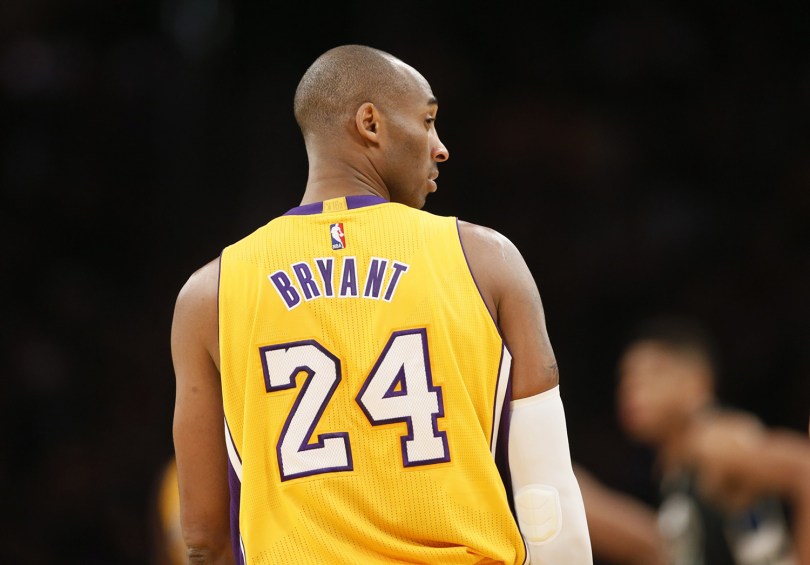 Sunday, Jan. 26 was a tragic day for the NBA, the sports world and the world in general. NBA legend Kobe Bryant, along with his daughter Gianna and seven others, died in a helicopter crash in Calabasas, California. 
Reports say that Bryant was flying to a basketball game with his daughter. The other members on board included Alyssa Altobelli, John Altobelli and Kelly Altobelli — a teammate of Gianna's and her parents — Christina Mauser, Sarah and Payton Chester and Ara Zobayan. 
Although the cause of the crash is not confirmed, many speculate that a fire on board caused the helicopter to crash. 
Kobe Bryant's death struck a cord worldwide. He served as an inspiration for athletes and fans. He was a fierce competitor and loved the game of basketball more than most. 
In an emotional interview, the Los Angeles Clippers head coach, Doc Rivers, said that "he had that DNA that very few athletes can ever have."
The league was stunned. Many fans thought NBA games should have been canceled that night, but they weren't. Every player went onto the court with a heavy heart. 
Tears were shed among players and coaches during warmups. Trae Young, Devin Booker, Bradley Beal, Sabrina Lonescu, Doc Rivers and Greg Popovich were all very emotional. 
Throughout the league, players and organizations paid their respects to the legend. Moments of silence were held before every game. Teams took eight and 24 second violations—throughout his 20 years in the league Kobe wore both number eight and 24—and Mavericks owner Mark Cuban announced that no Maverick will ever wear the number 24 again.
One of the bigger stories of the night centered around younger stars Trae Young of the Atlanta Hawks and Devin Booker of the Phoenix Suns. Kobe served as an inspiration and an icon to both of them. Young wore the number eight in honor of Kobe and took an eight second violation to start the game. Young put up a 45 point double-double while shooting 81% from the free throw line and took only 24 shots, the first to do that since Kobe Bryant in 2006. 
Booker was shedding tears during the game while the teams were taking the eight- and 24-second violations. Booker scored 36 points. He also took only 24 shots. 
Young and Booker both took 24 shots, combined for eight rebounds and racked up 81 points, which was the amount of points Kobe scored against the Toronto Raptors in 2006. 
Both said on social media that Kobe was with them that night and was part of their tribute. 
Other icons around the league spoke emotionally about Kobe. 
"I wouldn't be here if it wasn't for Kobe," Demar Derozen said.
"He was like a little brother to me," Michael Jordan said.
"The hardest game I've ever had to play," Carmelo Anthony said. "It was tough."
"Everything I do I do it for him," Sabrina Lonescu said.
Lebron James, a close friend of Kobe Bryant, was seen hugging teammates after exiting the Lakers team plane. 
Kobe's impact was more than basketball. After hearing the news of his death, fans gathered outside of the Staples Center. Pictures of Kobe and his daughter accompanied flowers and "Kobe" chants in downtown L.A.
Kobe was first and foremost a family man. Kobe has been with his wife Vanessa since she was 17 years old. He coached his daughter's basketball teams. In an interview, he said the best part was fans coming up to him when he was with his daughters. Kobe had full confidence in his daughter and supported her no matter what. 
A video that was filmed a few months back of Kobe and Gianna at a basketball game has been the most posted video since his death. Kobe and Gianna had an inseparable bond. He was a great father to her. 
Kobe brought a new mindset: the "Mamba Mentality." Kobe once said "rest at the end, not in the middle." Grind until the very last. 
The world lost a basketball icon on Sunday. But he will never be forgotten. We will always remember the "Mamba Mentality." We will always yell "Kobe" when throwing paper balls away. We will remember the iconic 81 and his farewell 60. 
Heroes get remembered, but legends? Legends never die.