Disney to release more live-action films between now and 2020
Disney prepares for several live-action remakes of prominent, animated films.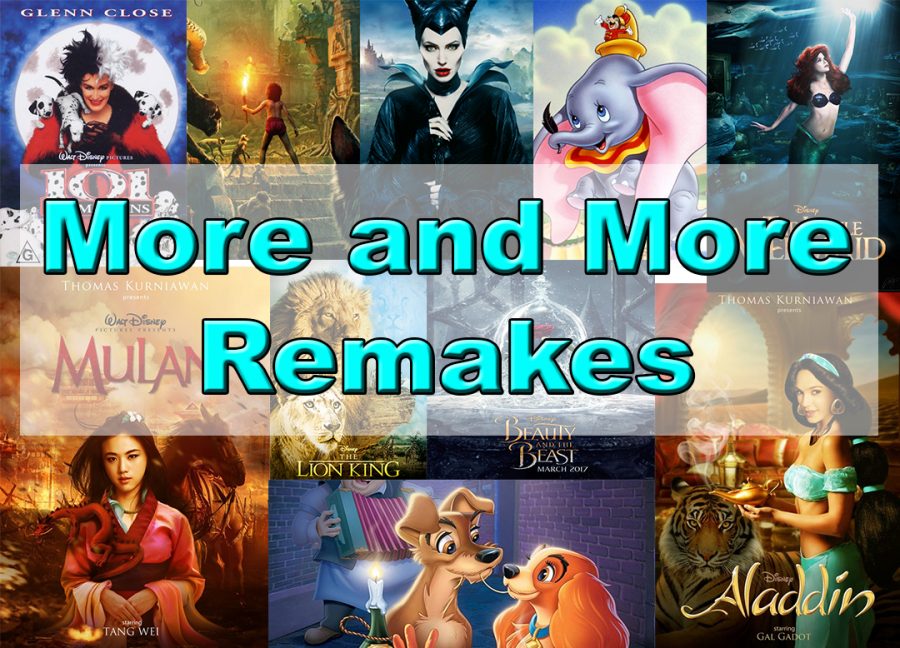 All hardcore Disney fans know that within a few brief months, several live-action films will be coming their way.
For several who grew up with these classics as cartoons, this can either be an exciting or infuriating experience, as sometimes the films don't live up to their animated predecessors. However, these fans will hopefully keep an open-mind since there are several more live remakes coming our way in 2020.
With the viral trailers for "Dumbo," "Aladdin" and "The Lion King" circling, it's hard to imagine that the big mouse could possibly have anything else up his sleeve.
Nonetheless, Disney never fails to do the unimaginable. And several other live-action productions will join the Disney Universe.
"Mulan"
Disney studios recently revealed that a live remake of the 1998 "Mulan" will be hitting theatres in June of 2020. Though this movie was originally supposed to premiere in 2018, it faced a variety of setbacks.
Supposedly, production is finally stable and underway and it will be premiering on schedule. The film, directed by Niki Caro, features an all-Asian cast including Yifei Liu as Mulan, Jet Li as the emperor and Yosan An as Mulan's new love interest, Chen Honghui (which sounds similar to Shang from the animated feature).
"Lady and the Tramp"
Just when fans thought the CGI animals were getting too adorable, Disney announced the release of a live-action "Lady and the Tramp." Though there is no set release date, it could be as soon as late 2019. The lead roles will be voiced by Tessa Thompson and Justin Theroux.
"101 Dalmations"
Speaking of cute dogs, Emma Stone has been set to star as Cruella DeVil in a prequel to "101 Dalmatians." No release date is set.
"Lilo and Stitch"
Additionally, word has been released of a live-action remake of the 2000's "Lilo and Stitch." Little is known about the film other than that it will feature a mix of CGI and live-action sequences.
"The Hunchback of Notre Dame"
Finally, with all of these light-hearted and cute films premiering soon, Disney also announced a new remake that deals with heavier content. "The Hunchback of Notre Dame" will be executively produced by Josh Gad, otherwise known as "Frozen's" Olaf, who may also star as the protagonist. The film may face competition with Idris Elba reportedly directing a Netflix version starring Andy Serkis.
"The Little Mermaid"
Disney Princess fanatics need not fret. "The Little Mermaid" has been announced some impressive foundation work in the making. Rob Marshall supposedly has been brought on as director after his recent work on "Mary Poppins Returns."
Rumors also include music by Alan Menken and Lin Manuel Miranda, and a cast featuring Zendaya.
But wait, there's more!
A sequel to two live-action movies will be hitting theatres soon. "Maleficent II" is set to be released May 29, 2020. Angelina Jolie and Elle Fanning will be reprising their roles as Maleficent and Aurora.
Word of a second "The Jungle Book" has also come about though little information is known at this time and no released date is expected soon, as the director completes the live-action "The Lion King."  
With all of these live-action remakes, it seems Disney has not lost its magic. As technology becomes more advanced, the legendary big castle will continue to dazzle audiences in all of the new ways possible. Only time will tell if they truly will be dazzled.