Hoban theatre debuts "Vintage Hitchcock: A Live Musical Play"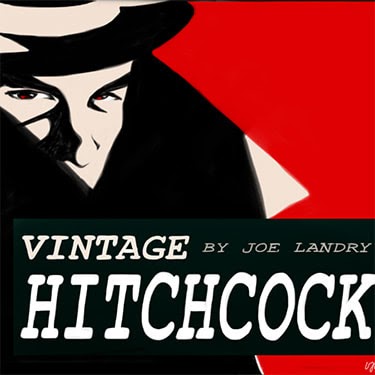 This weekend, the Hoban Theatre Department will perform Vintage Hitchcock: A Live Radio Play. The production, a spoken-word adaptation of three early films directed by Alfred Hitchcock: "The Lodger," "Sabotage" and "The 39 Steps,"  is a 1940s radio style show, with on stage actors portraying different characters throughout the evening. 
"The show is actually three different stories told by a group of actors on the WVFR radio station," said senior Izzy Spina. "Each of the three stories is about a different famous Alfred Hitchcock movie. The shows include suspense, intrigue and, of course, murder. This trio of stories include many twists and turns and take the audience along for the ride."
Hitchcock, an early film director and screenwriter, constructed  his seminal films on suspense and in-depth narration. The aptly named "Master of Suspense" does not disappoint in his three stories performed in Vintage Hitchcock: A Live Radio Play.
"This year we will not be doing regular shows. Instead we will be performing what is called a "radio show," said junior actor Jude Yovichin. "We will only be voice acting and providing sound effects, which were a whole a new ball game to engineer. For those who will watch in person, the cast will be dressed up in period clothing and have done their best to construct a radio set on stage."
As Yovichin detailed, the challenges of producing a whole new show format that can be accessed virtually is an entirely different struggle. The sound engineering of the show shifted from normal shows to accommodate a virtual audience. With no visual acting on stage, the audio team had to master effects to convey the stories through sound. 
"It was challenging but fun to learn all the different voices needed for the show. Everyone in the show plays multiple characters who all have to sound completely different from one another," said Spina. "In one scene I may play a woman with a high pitched British accent and in the same scene I'm talking to myself in a deep man's voice."
The Hoban Theatre Department will be showing Hitchcock: A Live Radio Play Saturday at 3:00 p.m. and 7:30 p.m., as well as 3:00 p.m. on Sunday. The 7:30 p.m. production on Saturday will be livestreamed. Ticket and Livestream link: https://www.hoban.org/academics/departments/fine-arts/performing-arts
Leave a Comment