Hoban trailblazers take on Hollywood
Hang on for a minute...we're trying to find some more stories you might like.
September 28-30 saw another "Come Home to Hoban Alumni Reunion Weekend" event, and, once again, it was a huge success. Not only did the weekend kick off with a 42-14 football victory over the Benedictine Bengals, but it also highlighted some Hoban Hollywood stars at the Akron Art Museum and Highland Square. So if you're looking for some names to drop and sprinkle into the Monday-morning-water-cooler conversations, make sure to mention these four Hoban trailblazers: Heather Lenz, Rhea Butcher and Hoban's own Micah Kraus and Greg Milo.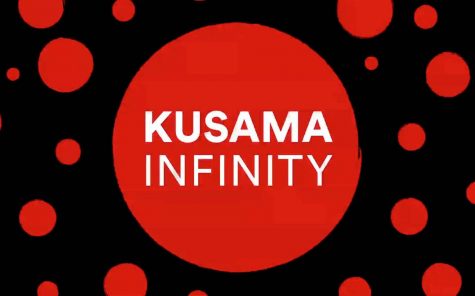 Heather Lenz and "Kusama–Infinity"
On Saturday afternoon, Lenz, Hoban class of '89, debuted her documentary "Kusama—Infinity" before a capacity crowd at the Akron Art Museum. It chronicles the life of Yayoi Kusama, who fought against numerous personal and professional obstacles to become the top-selling female artist of all time. Lenz herself overcame multiple odds to bring this film from script to screen after 17 years of tireless work. First shown at the Sundance Film Festival earlier this year, Lenz's film was acquired by Magnolia Pictures and is now playing limited engagements nationally and around the world.
Make sure to check out Lenz's "Kusama—Infinity" as it transitions from tour to theaters in the near future.
Watch the Trailer: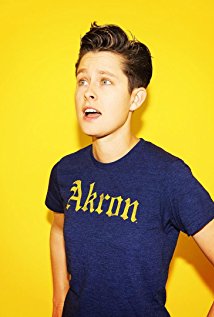 Rhea Butcher Hosts Highland Square Film Fest
Also on Saturday, Rhea Butcher hosted the first ever Highland Square Film Festival.  Butcher, a '01 Hoban graduate, launched her career as a comedian and writer with a niche talent in podcast hosting. Crediting her passion for films and writing to Akron's Lyn Theater, Butcher returned home to host 20 short films at the Highland Theater.
For more of Butcher, watch for a still unnamed TV series that landed her a writing gig. Also, take a listen to her witty, albeit risqué podcasts.
Micah Kraus and Greg Milo's Big Break!
Unbeknownst to many, two relatively unsung heroes—Micah Kraus and Greg Milo— broke barriers and entered the Highland Film Festival with their absurd short film "Can U Remember." Falling within the dark-humor genre, Kraus and Milo follow Tom Fatswader as his obsessive cyclist mentality fails to meet personal expectations. Yet, this is not the only time these two have collaborated. In fact, they already won an award for a film crafted together.
Certainly Kraus and Milo will be topping the charts soon, a no-brainer due to their talent and cinematic spark. Don't believe me? Check out their short film below:
Overall, this weekend further reflected the national reach of the Hoban community and also filled young, aspiring content-creators with hope and confidence for a potential Hollywood career.  With the example of the above talented artists, Hoban students will certainly shine under these bright Knights.