Indians' season hits a dead end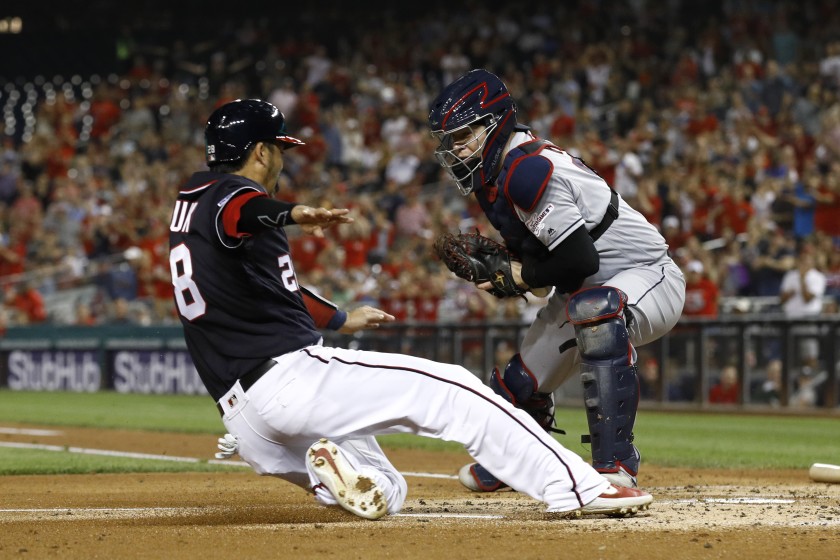 The Cleveland Indians were extremely competitive during the 2019 season, despite facing tremendous adversity. Their season came down to the wire, as they valiantly fought for the wildcard spot with the Tampa Bay Devil-Rays. However, on Saturday, Sept. 28, the Indians' narrow loss to the Washington Nationals officially eliminated them from playoff contention.
The team's journey has not been easy, as several pivotal injuries tarnished a viable chance at the playoffs. Notably, these included 2018 MVP runner-up Jose Ramirez, former Cy-Young Award winner Corey Kluber, and starting center fielder Tyler Naquin. 
Additionally, the Indians made a major trade in the middle of the season, shaking up the locker room environment. The Indians gave up star pitcher Trevor Bauer and gained outfielders Yasiel Puig and Franmil Reyes. While this exchange may be good for the future, the loss of Bauer was debatable at best.
Nevertheless, the season will not be remembered for its losses. Instead, young stars truly emerged. Reyes placed in the top 15 home run hitters at just 24 years old, and Shane Bieber proved he can be a star pitcher in today's MLB.
Cleveland thrives on strong pitching; their rotation consists of five young pitchers who are all capable of putting in a solid performance. League-wide, Bieber finished third in strikeouts and Mike Clevinger tied for 20th in wins. 
The Indians' bullpen further added to their dominance, as they usually maintained the strong leads established by the starters. Closer Brad Hand was fifth in the league in saves and Tyler Clippard likewise established himself as an elite player.
The Indians' offense was loaded with power hitters. Franmil Reyes tied for 17th in the league with 36 homers. Meanwhile, Francisco Lindor and Carlos Santana are top 25 in runs and on-base percentage. This balance between power and consistency made the Indians a formidable opponent. 
A combination of experience and young talent drove the Indians to considerable success this season. Kluber and Hand provided leadership to the young pitching staff, largely contributing to their success. Additionally, Carlos Santana offered advice to Reyes, leading to his sudden power outburst. 
Finally, and perhaps most importantly, the Indians' coaching staff kept the team resolved through the highs and lows. Manager Terry Francona, widely regarded as one of the best managers in baseball, demonstrated why he earned his title. 
With the help of his scouts and assistant coaches, he developed talent that went unnoticed for years. Without Francona as a uniting force, the team would have struggled immensely.
The Indians faced their fair share of problems this season, but teamwork, cohesion and Tito nearly overcame it all. Several new stars developed and almost carried them to a playoff appearance. Although they missed the cut this year, the future looks bright for the Cleveland Indians.