Meet your 2019 candidates for StuCo President and Vice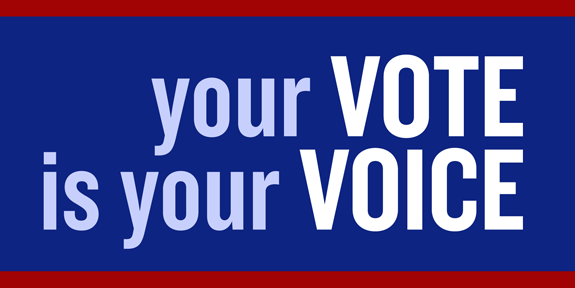 As the 2018-2019 school year comes to a close, the junior class must assume the leadership roles our seniors will soon leave behind. From running Mum Day to captaining sports teams, the class of 2020 will take on myriad responsibilities. This upcoming year will busy and exciting—for freshmen, sophomores and juniors alike—and it all starts Wed. March 20, when we elect our next student body president and vice president.
The decisions we make next Wednesday will set a tone for the entire 2019-2020 school year, so it's important that we make the right choice. Learn more about your options to make the best decision!
Owen McDermott and Alexis Smith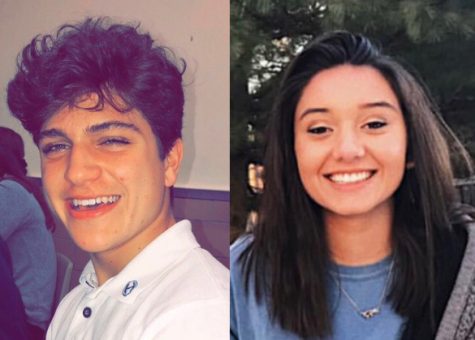 As three year veterans of our student council, presidential candidate Owen McDermott and his vice president Alexis Smith have the most experience going into this election.
"Alexis and I go way back, having been classmates since kindergarten at St. Hilary," Owen said. "Coupled with our partnership on student council the last few years here at Hoban, we have established a very strong, trusting relationship. With our years of experience, we are more than prepared to make changes right away that will impact the experience of each Hoban Knight."
Owen and Alexis are notoriously very involved in the Hoban community, but each in very different ways. Owen is well known for his contributions in Hoban's athletic community, and Alexis excels in academic clubs and volunteer programs. Their differences, they believe, are what make them the strongest pairing.
"I'm sure some people may be surprised to see us running together because we take on very different roles in the Hoban community," Owen said. "However, this is our single greatest strength—from science olympiad to athletics and everything in between, we know you all, and will make sure you have a voice!"
Jackie Turk and DJ Henry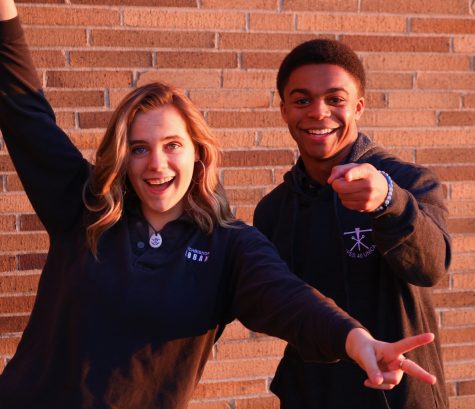 Though new to the student council scene, presidential candidate Jackie Turk and running mate DJ Henry have a lot to offer and speak very highly of one another.
"Jackie is a very caring and compassionate person," DJ said. "She is considerate of others….very ambitious, and will accomplish any goal she sets her mind to. I'm happy to have this opportunity to run with such a spectacular person, one who has so many unique ideas and talents to offer this school."
The "spectacular" and outgoing Jackie Turk currently participates in Project HOPE and the Hoban cross-country team, and strives to connect with everyone she meets in our halls. Outside the school, she avidly practices piano, and is a proud employee of Mexican restaurant Casa del Rio in Wadsworth.
"I chose to run with DJ because he's one of my best friends, and I wouldn't want to have anyone else by my side," Jackie said. "He's one of the most genuinely kind people I know and, win or lose, I'm glad we got to do this together."
DJ has played baseball for Hoban since his freshman year, and volunteers for the school as part of the student ambassadors and Project HOPE. Along with Jackie, he hopes to bring unity and enjoyment to the 2019-2020 school year.
"[We] are not doing this for ourselves but for the good of the student body here at Hoban," DJ said. "We want to use our strong leadership skills to enforce inclusiveness and unity throughout the school, so that we can leave a legacy that all of us can remember."
Jonathan Armbrust and John Lauterjung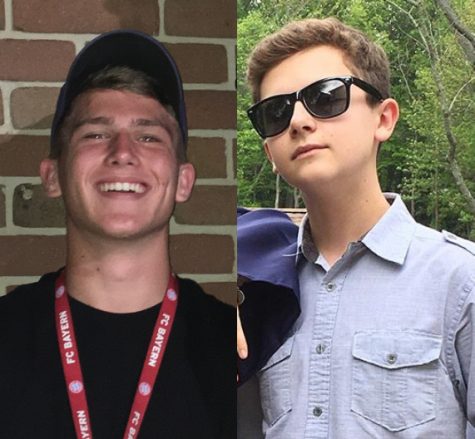 As a perfect mix of business and casual, John and Jonny believe their unique dynamic will set them apart in this election.
"Jonny is business while I'm party, and this dynamic can shift either way," vice presidential candidate John Lauterjung said. "I know that our personalities, tenacities and desires mesh well together, and that we could paint the picture of Hoban we all want to see."
Representing members of the soccer team, Model UN, and school newspaper, this dynamic duo knows well the concerns of athletes, scholars, and the community as a whole. If they're elected, they hope to bring a new perspective to the 2019-2020 school year, making it one of significant improvement and a lot more fun.
"Having never been on student council before, we bring fresh ideas and ambitious goals that will surely push the limits of what Hoban is capable of," Jonny said.
Patrick Sullivan and Maggie Kreiner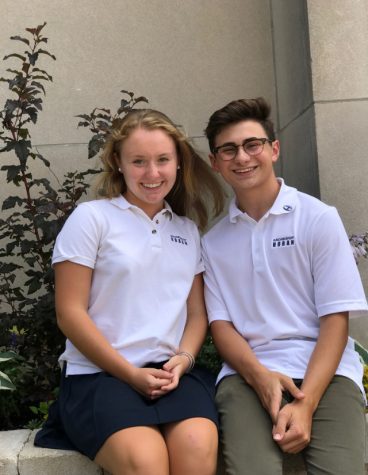 "Hoban needs two driven, enthusiastic and passionate leaders to be the voice of the student body, and we are exactly that," presidential candidate Patrick Sullivan said.
Patrick has been an active member of the Hoban community for years as part of the theatre program, boys basketball managerial staff and activities committee, and has performed in show choirs for six years. His running mate, Maggie Kreiner, represents Hoban as a swimmer, cross-country runner, peer mentor and troubadour, and has sang with the Summit Choral Society for the past nine years.
Patrick and Maggie pride themselves on representing a wide range of Hoban students—from athletes and theatre performers to class leaders and scholars—and therefore understanding the needs of our school. Overall, they agree on one major change: Hoban needs to get crazy.
"We want to make the 2020 school year one you will remember for the rest of your life," Patrick said. "If we are elected, we can personally guarantee that next year will be absolutely insane."