New shoes?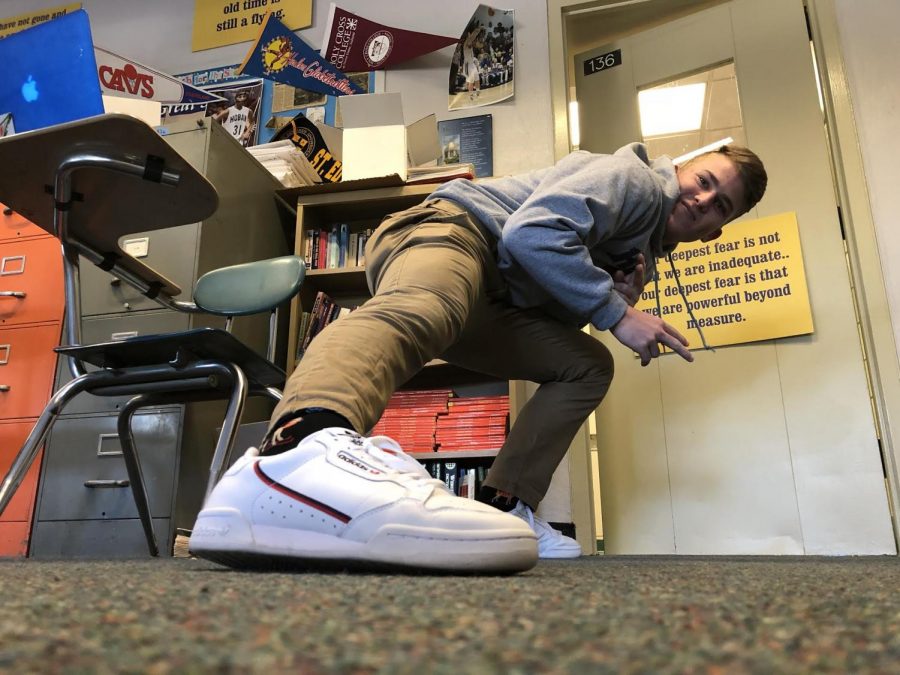 In my life, there are certain things that only happen once a year: Mom makes her phenomenal apple french toast, I attend a service at St. Victor Parish (this doesn't happen every year, but I'm working on it) and my Dad admits that he was wrong (psych, that never happens). However, these are very important milestones in any 365 day rotation, there is an event that I prepare for more than many of my exams. It is the most significant day of the year.
I buy my shoes.
Many of you are probably wondering what I mean by "my shoes." Every year, I have one pair of shoes that I wear everywhere and I do extensive research trying to find the perfect pair. There are certain criteria that the shoe has to fit. The upper needs to be leather, it has to be white with navy accents and the sole needs to be thin enough that I feel comfortable driving in it, they need to be sexy and casual, but I need to be able to spring into action at a moment's notice in them too.
There are very few shoes that fall into this category and there are very few brands that I will wear because I'm picky and petty. I will never buy a Nike shoe (not because of Kapernick, it's a personal matter), but previously I have only ever worn Adidas and Puma.
Freshman year, I thought I had found my forever shoe; they were beautiful. A sexy, white leather upper with a navy leather upside down swoosh and a gold puma pressed onto the back. They were my everything. The chestnut brown sole was casual but athletic and, despite being less than an inch tall, made me feel less like I was 5'11 and more like I was 11'5. They paired with every polo-khaki combo Hoban demanded. 18 months after I purchased them from DSW, the sole began to separate from from the upper, I became desperate. The shoes I bought in Summer '16, had finally bit the dust in January 2018. I used Spiderman Duck Tape to keep them together until Mother demanded that I get a new pair. So with a heavy heart, they were shown the bin. Satisfied with my previous experience, I made a trip to DSW to purchase the same shoe. When I got there, I was devastated. They had every colorway, from orange/blue to purple/grey, but for some reason, the white/navy colorway was discontinued.
I was pressed. I needed a new pair of shoes urgently, so I went to Journey's at the Summit Mall. There, I found my sophomore year sneaker. The beautiful Adidas Samba ADV. Despite having a slightly more stiff sole, the beautiful grey suede and with leather upper paired with the navy three stripes spoke to me. I slipped into them and the built in arch support was what took them off the shelf and into my life. They were everything I wanted, but just a half of a size too small. Unfortunately, my feet have now been extended to a size 10 after three years of size 9.5.
Now, 12 months after the purchase of the Sambas, It was time for a switch. This time however, I had time to prepare, and I have been for the past two months. Quickly, I found the one. The Adidas Continental 80. I won't describe them, for if you see me strutting around the halls, I will be wearing them, but they are glorious. Supremely comfortable they were, however they were quite expensive too. When I originally found them, the price on them were $80. Steep right? But like the Cavs game, I finessed. Using my connections and an email coupon from Pacsun, I purchased them for $40. The email coupon brought the price down $20 and my friend who works at Pacsun used his employee discount to get the price down to $40.
I am so sorry to all of the fools I'll be stunting on with my shoe game, please, don't take it personally.
Behind the scenes of the photoshoot: