The death of streaming services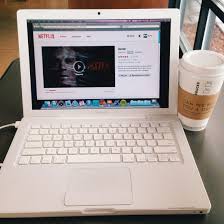 After long-lasting, unmatched success, the end is coming: streaming services will die.
It's been a good run, since Hulu started the trend in 2007. When Netflix launched its own streaming service in 2010, they created the perfect success system: Netflix offered past seasons of popular shows while Hulu boasted a lineup of new episodes. They weren't competition: they were, in economic terms, complementary products.
Additionally, the lack of product options at the time discouraged the use of popular-but-illegal pirating websites. The low combination price for both Hulu and Netflix made the services less expensive than most free services, which came with their weight in viruses and criminal fines.
Now, the sudden increase in streaming services has taken away all the assets that once made them a cash cow. With the newest additions of Disney Plus and Apple TV to the already-extensive roster, it's easy to see that the downfall of streaming services is inevitable.
Too much expensive competition destroys the cost-benefit relationship that made early streaming services outshine pirating. Now, as rates rise and show offerings shrink to compensate for lost profits, it makes so much more sense just to break the law and avoid preliminary costs.
Streaming services have further instigated their own demise by replacing cable television series with their own original series. The original point of these services was to provide show lovers with the ability to rewatch and catch up on their favorites.
Now, however, a majority of the shows and movies featured by these streaming services are their own originals. With bad scripts and low production costs, they often lack the same amount of endless entertainment for which long-time viewers signed up. By using original shows to cut service costs and increase profits, streaming services instead risk losing all viewer interest. Their shows increasingly turn into popular memes–like Tall Girl's notorious size 13 Nikes or Disney+'s unaired High School Musical the Musical the Series–instead of popular content.
Had streaming services stayed small, they'd stay safe and profitable. As more and more streaming services join the current unstable lineup, it's evident that they no longer boast either of those aspects. They're playing a losing game with pirating services, and killing themselves from the inside.
Streaming services are inevitably dying, but that's not necessarily the worst thing. So open your private browser, pull up Putlocker and say RIP to streaming services.