The importance of maintaining relationships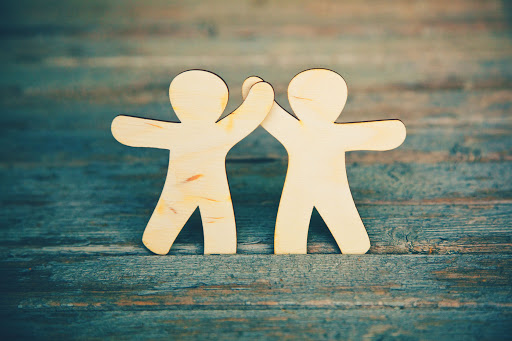 The scent of popcorn in the air, dirt raking underneath the soles of my beat-up tennis shoes. From my seat, a camping chair dug out of the garage and dusted off, I watch as a group of 13-year old boys take the field. It's a familiar sight, one years of prior experience readied me for. A flash of red helps me find the player I'm here to support, the shortest guy on the diamond.
Waving to my younger brother, I laugh as he sticks his tongue out at me in response. The rest of the afternoon passes in a blur of pitches, plays and asking the assistant coach what the score is. After the final game of the day, baseball bags and buckets are loaded in the car and we take off.
The four of us stop for dinner on the way home, annoying Dad until he pulls into the Panda Express drive-through. James and I fight over the last fortune cookie until he starts singing a song which makes me laugh.
I spent numerous hours this summer just like that, watching baseball and spending time enjoying each other's company. It's the natural order of things: your younger siblings get dragged to your events so you're guilted into attending their games or meets. This past summer I worked on Saturdays, which meant I was getting up bright and early for a baseball game come Sunday. A routine was developed and the hours I spent laughing started to feel less like an obligation and more like an enjoyable way to spend time.
During quarantine, the four of us were stuck in the same house for months with no escape. While it was draining at times, the experience made me realize how much I truly loved my family.
When I go to college, I'll miss Dad making me laugh after a bad day, going for a drive with Mom and baking cookies and singing along to Lizzo while James dances. I'll miss years of traditions and inside jokes. I won't be able to go to everyone of James' games or help Dad out at work. There will be no more Starbucks runs in the passenger seat of Mom's car or podcasts during drives to Columbus. Sure, I'll come home from breaks, but it will be more like I am a guest. After May of 2021, I will never be a full time resident of that house again. I'm not sure I'm ready for that to change.
Leave a Comment