Cathy Reeves: An everyday superhero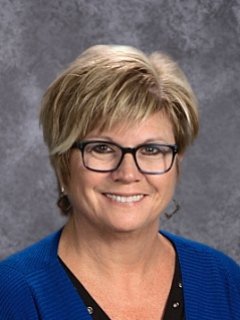 After losing his parents and uncle, Peter Parker channeled his powers for good and saved New York City. Bruce Wayne avenged the death of his parents by fighting crime in a batsuit. "Daredevil" Matt Murdock's loss of sight allowed him to hone superhuman accuracy and sensitivity, and "Green Arrow" Oliver Queen practiced his archery while shipwrecked for five years.
If the Marvel Universe teaches us anything, it's that adversity forges heroes.
Ladies and gentlemen, meet Cathy Reeves: Extravaganza Coordinator, founder of Kelly's Grief Center and (unofficial) agent of the Avengers.
Sporting a cheetah-print scarf in lieu of a cape and forever armed with a smile, Reeves stands as a shining example of how to transform struggle into solidarity and support. Through her event-planning and fundraising efforts, as well as her undertakings at the grief center, she's found myriad ways to bring hope to the hopeless and comfort the despairing. 
After the death of her 1-year-old daughter, Kelly, in 2002, Cathy, her husband, Bob, and her two sons, Joe and Nick, desperately sought an outlet for their grief, but struggled to find an affordable option.
"A lot of insurance might cover counseling, but a lot of times it's up to 12 sessions. Well, when you lose [a loved one], 12 sessions is really nothing," Reeves lamented. "When we were going– myself, my husband, and the two boys– we had a $30 copay. Well, 30 times the four of us times four session a week– that's a car payment." 
Here, as she struggled to cope with loss whilst juggling financial struggles, is where her superhero origin story begins. 
"It's kind of a bizarre story," Reeves said. "I had a woman who wrote me a letter, and she had lost two kids to suicide, and she had no insurance because she had to quit her job to stay home with her ailing mother. That's when I went to Jane Bisser, who was my counselor at the time, and said 'There's gotta be a way that we can help these people.'" 
Thus, Kelly's Grief Center was born in 2009. As a non-profit 501(c)(3), the center provides participants the opportunity to explore and come to terms with their grief, without worries of payment plans or affordability. With two licensed clinical counselors on staff and two more currently being vetted, Reeves has nothing but high hopes for the future of the organization.
"Hundreds of people who've experienced grief in many forms have been helped in Kelly's memory," said Hoban's own Fr. Mike Ausperk, who developed a very strong connection to the Reeves family after giving the homily at Kelly's funeral mass. "Cathy has an amazing ability to gather others together with a cause to make the world a better place." 
Many Hoban students may know Mrs. Reeves as the cheerful blonde seen carrying boxes of event decorations around the school, and a select few may recognize her picture from the Class of 1980 photoboard in the hall. Indeed, Reeves is a proud Hoban alum, one who received the Distinguished Alumni award in 2013 for outstanding service in her community. She soon happily accepted a seat on the Board in 2014 before taking on the role of Extravaganza Coordinator in 2015. 
Alongside her considerable involvement here at Hoban, Reeves has also given generously to the Catholic grade school that she attended as a child, Holy Family Parish School in Stow.  From her service on the School Advisory Board to her $150,000 donation for the window replacement project, it's no surprise that she was awarded another Distinguished Alumni award from Holy Family School in 2015.
"Cathy is among the most dedicated individuals with whom I've ever worked," said Rob Kubick, fellow member of the Holy Family Advisory Board. "Cathy is in constant motion and perpetually pouring herself out for others. She serves as a daily reminder to me of what God calls each of us to do – use the skills and talents that He has given us in service of His will."
Don't be fooled by her mild-mannered exterior– Cathy Reeves is a superhero, one who helps us to understand our villains rather than fight them. Not a bird, not a plane; just an amazing human being looking to do some good.
For more information on Kelly's Grief Center, go to https://www.kellysgriefcenter.org/