"Evermore" changes the landscape of music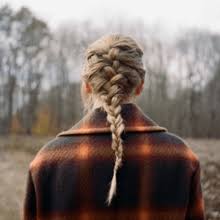 Miss Taylor Alison Swift has done it again. While the rest of us were lacking sufficient motivation to get off the couch, she released two albums. Two, which in my opinion, are her best yet. "Folklore" and "evermore" both have an ethereal quality, transcending the listener to a different plane while the beautifully-crafted lyrics force them to evaluate how they view the world. I have always been a die-hard, 'stay up and listen to the album the second it's released' kind of fan, but these sister albums made me fall in love with Swift's music all over again. Without further ado, here are my thoughts on the masterpiece that is "evermore."
"willow"
This 3:34-long track serves as a tribute to unrequited love, boasting outstanding vocals and range that would make even the most experienced performer jealous. This folk-inspired anthem is a surprising, but not unwelcome, start to Swift's ninth studio-album.  
Favorite lyric: "Like you were a trophy or a championship ring, but there was one prize I'd cheat to win"
"champagne problems"
This seemingly ironic title delves into how easily we neglect the woes of others in favor of our own "champagne problems." Although difficult at times, we must be mindful of others and their silent battles. 
Favorite lyric: "You booked the night train for a reason, so you could sit there in this hurt"
"gold rush"
"gold rush" tells the story of a girl pursued by love only to ultimately realize it will not make her truly happy. However, this Jack Antoff-produced song is seemingly out of place among the others on this album. Most of Swift's inspiration comes from past experience, leading some to wonder who this song was written about.
Favorite lyric: "I don't like anticipating my face in a red flush"
"tis' the season"
Told from the perspective of a young girl alone in LA, this haunting ballad about lovesick high school sweethearts draws listeners to reminisce about their own teenage romances.
Favorite lyric: "So we could call it even, you could call me "babe" for the weekend"
"tolerate it"
As toxic relationships are unfortunately an all-too-common occurrence, "tolerate it" reflects on a young girl who isn't appreciated by her boyfriend. She makes the difficult decision to prioritize  herself and leave. 
Favorite lyric: "I take all your indiscretions all in good fun"
"no body, no crime"
This is my personal favorite. A young woman suspects her husband of cheating on her, and her friends take matters into their own hands after her disappearance. Highly recommended for fans of the Dixie Chicks. 
Favorite lyric: "Good thing my daddy made me get a boating license when I turned fifteen"
"happiness"
Someone heartbroken after a breakup channels her pain and realizes that just because the relationship is over doesn't mean she can't keep the happy memories. 
Favorite lyric: "I was dancing when the music stopped, and in the disbelief I can't face reinvention"
"dorothea"
This is a retelling of "tis' the season," but from the male perspective. His high-school girlfriend breaks up with him and he reflects on how the relationship has impacted his life. 
Favorite lyric: "Ooh, you're a queen sellin' dreams, sellin' makeup in magazines"
"coney island"
Named after the popular tourist attraction in New York, "coney island" tells the story of a couple looking back on how they fell apart, and wondering if they can be put back together.
Favorite lyric: "And I'm sitting on a bench in Coney Island, wondering where did my baby go?"
"ivy"
Adultery is a recurring theme in this album, as "ivy" features a woman recalling how she didn't mean to hurt her spouse or fall in love with another man. 
Favorite lyric: "Taking mine, but it's been promised to another"
"cowboy like me"
Swift returns to her country roots in a "cowboy like me," as she tells the tale of a young couple who fall in love against all their own rules. 
Favorite lyric: "Telling all the rich folks anything they wanna hear"
"long story short"
This one's for you ladies. A young woman fights her way to the top, remembering all of the times she was pushed back down and ignored.
Favorite lyric: "Pushed from the precipice, clung to the nearest lips, long story short it was the wrong guy"
"marjorie"
This one is a beautiful ode to a grandmother lost too young. Swift reflects on how she didn't appreciate her while she could and wishes she could change the past. 
Favorite lyric: "If I didn't know better, I'd think you were still around"
"closure"
While closure is often preached as something vital to moving on, the woman in this song embarks on a journey and discovers she doesn't need it. 
Favorite lyric: "Don't treat me like some situation that needs to be handled, I'm fine with my spite"
"evermore"
This title track has a lot going for it, particularly the collaboration with Bon Iver and the haunting bridge. It is easy to see why Swift chose to close with this powerhouse. 
Favorite lyric: "Staring out an open window, catching my death"