At what point do teens become too old to trick or treat?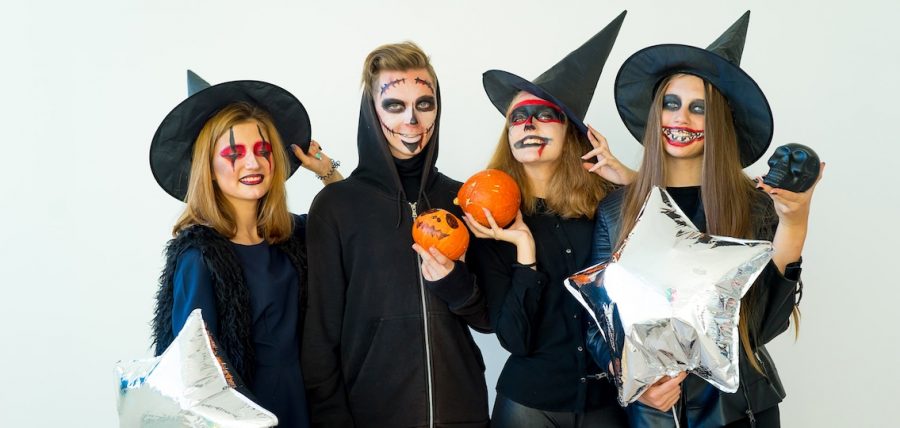 Trick-or-treating is an age-old tradition and right of passage for the youth of America. However, just like nearly everything else, society has happily put unspoken restrictions upon participants, specifically on the basis of age.
Teenagers receive pressure from parents, peers and neighbors to stop trick-or-treating around the age of 13. They are told it is time to stop their childish galavanting and participate in more age-appropriate Halloween traditions, a thinly veiled way of saying they should be handing out candy instead of receiving it.
Perhaps some adults are scared that teenagers will deprive smaller children of the opportunity to enjoy this Halloween tradition. It is true that teenagers can abuse the "take one" sign that neighbors put out near abandoned candy bowls. However, that should be seen as the exception and not the rule.
For every one teen who abuses a neighbor's generosity, there are several who are willing to obey any rules to have fun and enjoy the evening.
Another reason adults might remain cynical is the universal reputation teenagers have of being disrespectful. This one should be conceded to the adults, as disrespectful teenagers have no place trick-or-treating if they seek to cause a stir.
However, once again, generalization-prone people tend to make the assumption that all teenagers fall under one stereotype. That is simply not the case. Several have been taught from the time they could walk to say "trick-or-treat," "please" and "thank you." They treat adults in their neighborhoods with respect, especially if they're getting free candy.
In some places, teenage trick-or-treaters face not only societal pressure, but also legal restrictions. For example, a town ordinance in Chesapeake, Virginia prohibits trick-or-treating in anyone over the age of 12. Anyone found candy-hunting over the age limit will face fines and up to six months in jail if caught. All this simply for wanting candy or a good time with friends.
Those who are in favor of teenagers being allowed to trick-or-treat often make the argument that there are far worse things teenagers could be doing on a Saturday night. 
Although this is perhaps a weaker argument and not very conducive to overcoming the preconceived judgments of teenage behavior, it remains an unfortunate truth. Teenagers can be impulsive, and their impulsivity can get them into trouble. 
Provided that all this is true, isn't it better for teens to spend Halloween around young kids and parental supervision than to leave them unrestricted at private functions? 
Finally, it needs to be understood that, in their trick-or-treat participation, teenagers are only looking for a bit of fun and a lot of candy, and there shouldn't be anything inherently evil about that.
Many teenagers that go trick-or treating follow all of the rules. They use manners, dress up appropriately and are considerate of those around them. 
It is important for adults to be open to discussion on the matter, but it is equally as important for teens to be open as well.
Teens need to be aware that trick-or-treating is a privilege and not a right. The reputation preceding teenagers, whether earned or otherwise, is completely changeable. Through caution and awareness, everyone can enjoy this honored tradition as part of their Halloween fun.