Larger Tragedy Averted When Jackson Middle School Student Kills Self in Restroom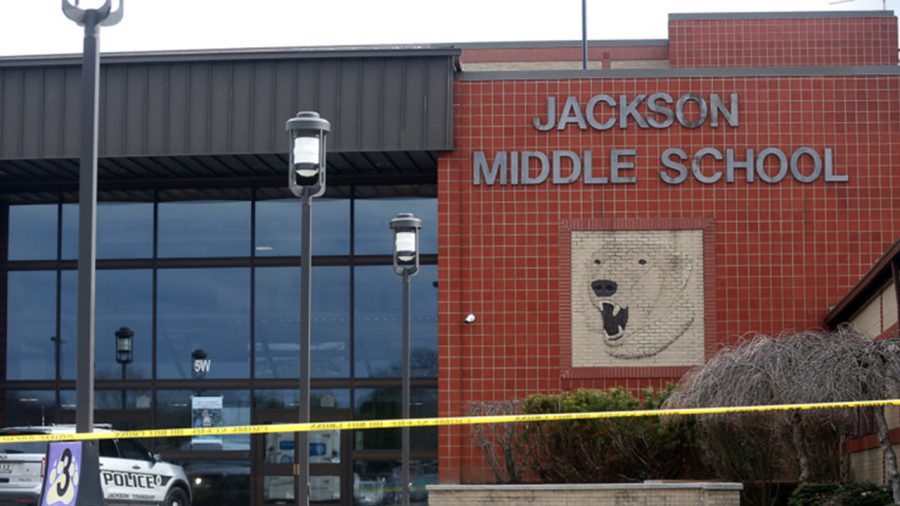 Larger Tragedy Averted When Jackson Middle School Student Kills Self in Restroom
Hang on for a minute...we're trying to find some more stories you might like.
After the tragic events of the Parkland, FL. massacre, fear and chaos spread through the country like wildfire. On Tues., Feb. 20, another incident occurred—this time, much closer to home.
"
I was terrified and traumatized, and it was really scary."
— Sarah Schmidt
A Jackson Middle School seventh grader reportedly brought a .22 caliber rifle to school, concealed it under his coat on the bus, and then used it to shoot himself just before 8 a.m. in the boys' restroom at the school.   
The school immediately went into lockdown. Some students were trapped in classrooms for as long as four hours. Most had no clue what was happening outside.
"I was terrified and traumatized, and it was really scary," said Sarah Schmidt, an eighth grader at the middle school. "I was literally afraid I was going to die. It was like our school's 9/11."
Parents were notified immediately, and students were released 10 at a time to their parents. The agonizing hours of waiting were done with safety precautions in mind.
On Wednesday, an official statement was released stating that the the boy, who was identified as 13-year-old Keith Simons, died from his injuries. New information revealed he had an eight-phase plan to cause a school shooting. Distractionary devices and 80 rounds of ammunition were found in the boy's backpack. He also expressed an admiration for the Columbine shooters in his journal, along with making several chilling threats.
The first board meeting after the incident took place this past Tuesday. Concerns were expressed by parents who were upset about how long the children were held in their classrooms. Superintendent Christopher DiLoreto reassured parents that the issue was handled as well as possible. Many also expressed their gratitude to the school board officials for keeping their children safe.
"This is an issue we certainly need everyone's help," DiLoreto said at the meeting. "Our children need us now more than ever."
Going forward, the country is considering a number of ways to make sure these tragedies do not keep happening, including arming teachers and installing metal detectors. All our country knows for now is that we cannot go on having a new tragedy every week and change needs to occur very soon for the sake of schools and students everywhere.