My all time favorite songs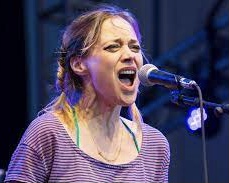 I spent over 60,000 hours listening to music last year. I even listened to Peg by Steely Dan 70 times in one day, and it's not even my favorite song. I love every genre, including banjo-laden bluegrass and house music, but a strong female ballad always pulls my heartstrings. I am always listening to music, and these songs span playlists for class to late-night drives. These are my favorite five songs, but this list grows and changes daily. 
1- It's important to force friends, especially men, to listen to Taylor Swift to remind everyone of the gender and sexist issues women face in their lifetime. I make every single person listen to Swift's "The Last Time" featuring Gary Lightbody. This duet shows you a person's true character because if they are willing to sing Lightbody's part, you should consider putting a ring on that finger. Those who insist you turn it off are not worth the effort. 
2- Speaking of Swift, Swift's "Hits Different", in her most recent album, Midnights, perfectly describes the trials and tribulations of the dating scene for teenage girls. Swift gets philosophical on what love really is, if it even is the real feeling that you are experiencing. The song is only available on the Target exclusive CD, so I make sure I play it on my car stereo every morning on my drive to school. 
3- A bit of a throwback is "Paper Bag" by Fiona Apple produced in 1999. It encapsulates the teenage girl's experience of disappointment in relationships as so many young girls have such high expectations. There is one part in the song where she specifically adds in a very dark layered drum line, guitar, and acoustics that swirl together in perfect harmony.
4- Brandi Carlile is my current obsession, and although my favorite album of hers is Bear Creek, her song "The Story" always reminds me of my mom. She would sing this classic in the car to me throughout my life. My mother, who is not known for her stoicism, breaks down every time she sings along with the refrain. This song is about how we wear our stories on our bodies, like how wrinkles and scars show where you have been and the experiences accompanying them. Carlile concludes the song with the fact that these stories don't matter without a person that you can share them with. The music starts quietly and gently but builds to an almost scream-like belting. As she progresses through the song, her anger grows, and the ballad starts to sound like pure female rage. 
5- On a lighter note, I adore the Grateful Dead. My dad was a total deadhead when he was younger, and went to over a hundred of their shows. The band covered the song "Iko Iko" in Denver, CO in '91, along with a handful of other shows. The song is so lighthearted and never fails to have me mumbling along to the nonsense and smiling. It always reminds me of sunny summer days and listening to the Grateful Dead on the SIRIUS XM station where my dad could accurately guess the song, location, and date that it was sung. These obnoxious displays of his appreciation for the band were always followed by a story from that show. This band was the key to my Dad's life story.                                                                                
These songs are my world, but if you ever want to know what else I'm listening to, just turn off my bluetooth while I have my AirPods in during class.