"The Office" celebrates its 15th anniversary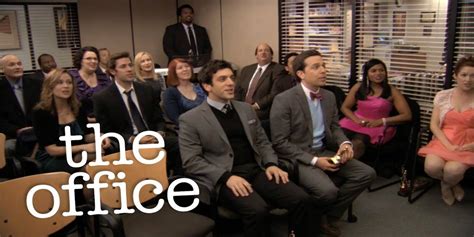 On March 24, 2005, "The Office" aired on NBC for the first time.
Based on the British show with the same name, "The Office" took a look into the lives of employees in a fictional American workplace known as Dunder Mifflin. This Scranton, PA paper company was managed by the reckless and oblivious Michael Scott (Steve Carell).
The show's documentary style worked to capture the dysfunctional workplace and, along the way, the best and worst moments of everyone in the company. The directors and writers of the show attempted and mastered a revolutionary technique that is still viewed as a work of comedic genius.
Though the show's final wrap took place in 2013, it's following is anything but gone. "The Office" continues to entertain audiences who enjoyed it in it's television heyday as well as a younger following, some of whom were not even alive when the first episode aired.
In fact, the office has built such an unceasing following of captivated viewers that multi-billion dollar corporations vie to gain the privilege of streaming all nine seasons of the show.
So what is it about the show that made it such a smashing success?
According to an article by USA Today, "The Office" offered a unique look at everyday life that seemed to be considerably less bland than reality:
"'The Office' offered a unique blend of the relatable and the fantastical. Its setting, "an American workplace," was distinctly unremarkable, a bland office park in the middle of Pennsylvania. But it's antics – from staplers in a Jell-O mold to heart attack-inducing fire drills to fights and dinner parties – felt much bigger (and considerably less productive) than our own drab cubicles."
It's true that, between the pranks Jim Halpert (John Krasinski) pulls on competing salesman Dwight Schrute (Rainn Wilson), the epic love story of Jim and Pam (Jenna Fischer) and Michael Scott's streak of destructive and unpredictable behavior, audiences are offered a world where everyday is an adventure. Though the show is a comedy, the audience vicariously receives a deep insight into how average, American workers, like themselves endure the work day and survive the grind.
15 years later, this documentary style comedy about a Paper Company has withstood the test of time. As Pam Halpert so famously says as the last line of the show, "There's a lot of beauty in ordinary things. Isn't that kind of the point?"