Remembering 9/11 20 years later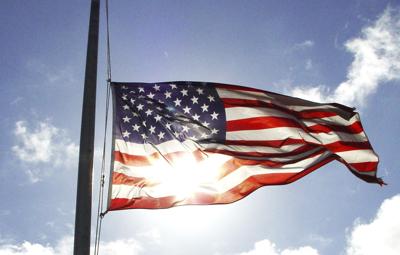 Sept.11, 2001. What started out as an ordinary day for all Americans quickly devolved at 8:46 a.m., shocking the US and the greater global community. As the first plane crashed into the North Tower of the World Trade Center, Americans glued themselves to their televisions in confusion and disbelief. Initial panic soon turned to horror as the South Tower was hit 17 minutes later. From that moment forward, the lives of all who witnessed it would be altered forever.
However, to those born after this fateful date, the changes it brought have always been our reality.
We have always undergone the scrutinizing searches of airport security, seen the polarizing effect of how we view race and culture today, and felt the strong sense of patriotism that emerged following the attack. We never experienced the dramatic shift from security to fear. It has been a part of our lives from the moment we were born.
Now, 20 years later, we are taught to never forget something that we never experienced. We gather at the flag and watch it drop to half mast without any direct connection to the day. We recently witnessed the end to the war in Afghanistan without witnessing the first troops' deployment. 
Yet, through the stories and memories passed down to us from parents, relatives and teachers, we reflect on the impact of 9/11. We have gained our own sense of respect and mourning towards those lost on that day. Although we don't own these memories ourselves, we will always honor those who risked their lives to ensure the security of our nation.
So on this 9/11, take time to truly reflect. The spirit of patriotism lives on through us.
Leave a Comment