The next Tesla?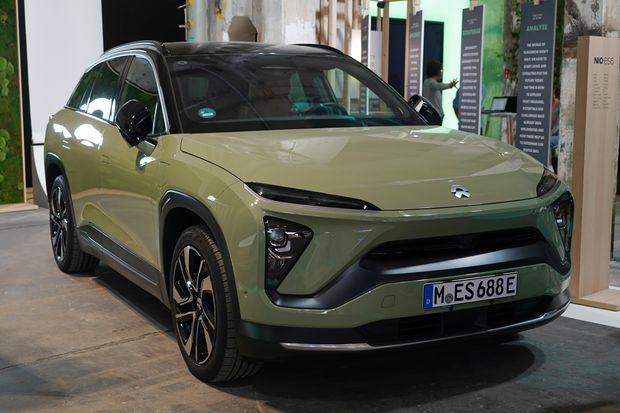 NIO, a China-based electric vehicle (often abbreviated as EV) company, has made waves throughout 2020. NIO was founded in 2014, but went public in 2018, trading at six dollars a share. As of this week, NIO is worth over 45 dollars a share, and appears to have even more growth on the horizon. 
NIO has risen over 2,440% since the start of 2020. At one point, NIO was trading for less than an average cup of coffee at Starbucks. 
If you would've gotten in around then, your returns would be pretty substantial. NIO's American counterpart, Tesla, has had quite the year as well, with an annual growth of almost 500%. 
Over recent years, Tesla has been a hot stock, thanks to outspoken CEO Elon Musk and its innovative self-driving technology. Tesla reached its peak over the summer, trading at over $2,000 a share before issuing a stock split. 
Chances are, you've spotted a fair amount of Teslas on your daily commute. 
Despite widespread doubt surrounding the EV revolution, companies like Tesla and NIO have positioned themselves at the front of a booming industry. If you're still uncertain, think of it like this.
Most of you and your families probably own a gas guzzling car, one that is slowly contributing to the Earth's warming. What would happen if these dirty, planet killing pieces of machinery were outlawed in the future? 
Global temperatures continue to rise, and it's no secret that automobiles have been responsible for a large portion of human fossil fuel output. If this were to happen, it would be safe to bet EV companies would profit off of the new legislation. 
Even though NIO and Tesla have experienced a meteoric rise in share price, the electric vehicle renaissance has still barely begun. Tesla, a company valued at almost $400 billion dollars, holds a whopping 81% of the electric vehicle market. Despite this, the company is still miles behind giants like Ford and GM when it comes to the auto industry as a whole.
NIO has a smaller market share in China, but plans to attain an over 30% grasp of the EV market by 2025. Despite NIO's lack of substantial sales, they're valued at $67 billion dollars, over two times as much as Ford. 
While Ford delivers quantity, the hype isn't on its side. NIO still has a lot of catching up to do, but has made significant strides in the right direction and has yet to expand overseas. 
There's no need to worry about the disproportionate sales numbers, as clearly, the market doesn't care that these companies aren't at the top of the auto industry. Tesla didn't even make a profit until the fourth quarter of 2019, not even a year ago. More often than not, a stock's price reflects public interest alone, and there is no shortage of that with NIO. 
Even though it's unrealistic to assume that NIO could reach Tesla's heights, who's to say something similar won't happen? China constantly piggybacks off trends in America, and the EV market will prove to be no different. Just look at Alibaba and Tencent (think Amazon and Facebook). 
Years ago, many analysts and online speculators saw Tesla as an overvalued stock. If you'd have invested back then and listened to these doubts, you'd be a lot less wealthy than if you had followed the hype train. 
The market is giving you, the unintelligent investor, a chance to succeed. NIO's share price may not reflect its actual value, so it may be beneficial to wait for a dip, although it's impossible to say when (or if) this will occur. There's an opportunity for money to be made, and it can be done as soon as today.